It's my mission and passion to empower people to change their lives and maximise their full potential to reach their desired goals personally and professionally!
As a life coach I am your motivation and inspirational tool, I will help you achieve your personal and professional goals.
Effort and courage are not enough without purpose and direction, I will help you get clarity of your purpose and focus on exactly what areas of your life you want to improve. The process is dynamic and disciplined, we will plan strategies to get you from where you currently are to achieving your goals by removing obstacles, breaking through limitations and facing challenges together.
Personal and professional areas covered:
Career & Business Change
Confidence, Self-Worth & Self-Esteem
Health & Well-being
Relationships & Social Interaction
Life Balance
Living Your Purpose
Managing Emotions
Managing Change
Parenting
Self-Care – Meeting your needs
It's a privilege to see the transformation take place in my clients when they are enabled to achieve their dreams and goals.
I am 100% committed to your success, I will be there to motivate and challenge you, help and support you, believe in you, clarify your goals and inspire you all the way....
A dream becomes a goal when action is taken towards achieving it

Are you ready to be the best version of you?
Contact me today and make the first
step towards changing your life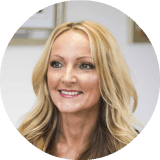 Visit me on Facebook for all the latest news and updates. Where you will find the latest help and support to gain balance emotionally, cognitively, physically and spiritually.