This right here is why I do what I do... the connection I have with my clients is priceless.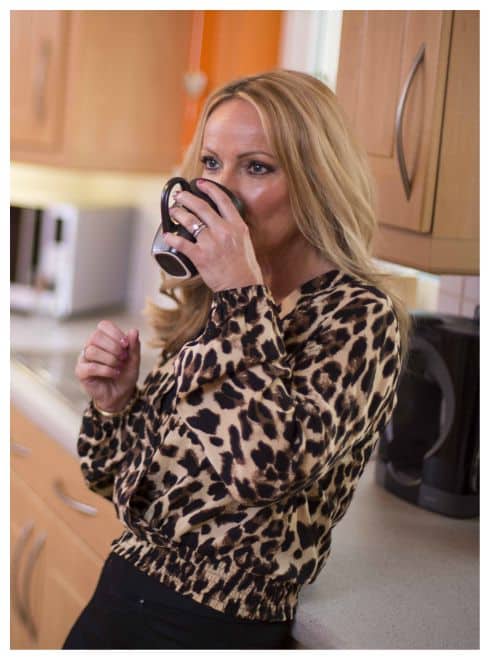 I was fortunate to have Denise as my therapist where she supported me for Alcohol Addiction and Trauma. Upon meeting Denise she immediately made me feel safe and secure which was very important for me and it was clear that the advice was coming from a place of extensive experience.
Denise is a Person Centric Therapist which means that she allows the patient to drive the subject matter of that particular session, dependant on what they are feeling or thinking at that time, a dynamic which I found to be highly effective. She put me in a place whereby I could feel completely comfortable in discussing previous and current events and emotional attachments in a safe environment. Denise has an innate ability in balancing genuine compassion and understanding for her patients whilst tactfully challenging any thought patterns and behaviours which have proved to be dysfunctional.
I would go so far as to say that no one has ever invested so much time or genuine care and compassion for me before. I always felt understood and I could trust her implicitly. Denise enabled me to not only deal with my past traumas and the emotional attachment I had to them but she also enabled me to feel and process my emotions which was a major part of my recovery.
I cannot underestimate how big a part she played in helping me become the person I was always meant to be and I can recommend her unequivocally.
Rob, Wales
Director
I met Denise at quite a critical moment in my life. I was desperate, sad, fearful, depressed and absolutely lost in life and in my addiction to alcohol and drugs.
I was convinced that I wasn't able to live a different life. Denise helped me through the process step by step. She woke me up out of this dark never-ending nightmare. She had an enormous impact on my life. She helped me through recovery, she made me a better person, to become more open, honest, willing to change, she helped me break my negative patterns, negative behaviour and negative thinking. She encouraged me to overcome my fears such as sharing personal pain, shame and guilt. She helped me to access parts of myself that I pushed away and wanted to forget, in order to understand where my fears and insecurities are coming from and how to change them.
She believed in me when I doubted every feeling and action I needed to make. It's a difficult process but Denise is a wonderful combination of knowledge, depth, professionalism wrapped up in a package of warmth, humanity, humour and grace. There are people who you come across at a certain point in your life. It's unbelievably special and rare to find someone like Denise who can help change the direction of your life. I am forever changed and forever grateful for having met Denise and for the growth she helped me to achieve. I cannot recommend her highly enough.
Vic, Amsterdam
Student
I got in contact with Denise when my life was stuck. I was struggling at home, at work and with life. I could not see a light at the end of the tunnel. Denise simplified things and made everything seen so easy. She made me go back to basics with my life, my thoughts, and reminded me what was important to me in my life.
She has very quickly changed my life and given me a purpose again. She made me realise that all the answers are out there you just cannot see them sometimes and need help in them been pointed out.
Paul, Australia
Vice President
I am an alcoholic addict and I was in the early weeks of recovery when I contacted Denise for therapy, my obsession for alcohol had gone but I knew I needed to work on myself in order to maintain sobriety and live a happy life that was free from addiction. Denise helped me become the person I was always meant to be and helped me believe in myself again. I can honestly say that of all the professionals, doctors, psychiatrists etc. I have worked with throughout a 25 year period of addiction and depression, Denise made the biggest difference to my life.
I am now a happy, successful person who lives life to the full and I could not have achieved this way of life without the help and support from her. I am eternally grateful for everything she did for me and would recommend her therapy or help to anyone who had similar problems to me.
Laura, Scotland,
Business Owner, Director
The most important thing in life is the connection you make with others.
I contacted Denise after taking time off work due to work and personal stress which had severely incapacitated me. At that time I was unable to think clearly and Denise helped me to organise my thoughts with the questions that she brought to our meetings. She helped me to re-evaluate what was important to me and whether I was willing to make the sacrifices needed to achieve what I wished to do with my life.
She made me immediately feel comfortable, and made me realize the importance of honesty with not only myself, but with others as well. Really looking at all aspects of my life, and my goals, and figuring out together, how to get me closer to these goals. I highly recommend her if you are looking for some guidance, reassurance, and overall kick to start to better your life.
Scott, England
Director
Denise is involved as a therapist in the effort by my daughter to stop her addiction and in her recovery from the addiction. She is very important to my daughter. She looks to Denise for guidance and help. Denise is accompanying and teaching her on this road to recovery and to a better, healthy and more stable and rewarding life.
Thanks to Denise and of course her own dedication and their hard work together her future is a lot brighter. Denise is clear in her communication and is strict in what she asks and expects but she does this with enormous empathy and love. We as a family trust her and are very very grateful for her help and for the work she and my daughter are doing.
Corinne
My life was on the line and I had no will and no power to live life anymore. I have had multiple treatments for my mental health. For example problems as my depression, my addiction, my negative body image, my negative thinking, etc. My hope was gone and there was no light in the darkness were I lived in. Further there was no spiritual sparkling inside me anymore. I don't know where I got the power from but I made a choice to look again for help. I know this is the last time that I got this power and that the next time it will be my death.
I was totally beaten when I contacted Denise. At first I was not aware that this was a gift from heaven although I felt immediately that she was a capable woman. I told myself that I had only a drug problem but in the first few conversation's Denise went deeper inside me and she brought up my problems and the causes of those problems layer for layer. She gave me a comfortable and safe feeling which made that I became more open every time I had a session with her. Her profession, experience, goal orientation and knowledge makes that she saved my life.
Although we can laugh together she is also challenging. She confronted me a lot of times and she tells always the truth, which can be painful. She showed me that this is necessary to grow and to get well. Further she challenged me so I could learn to
change my thoughts and behaviour patterns. Besides this she is very compassionate and she radiates this so I dared to become vulnerable to her. In this way she helped me to let go of a lot of old emotional pain. Further I told her my secrets and shameful things, this is her merit because she has the power to bring me to a point to do that. And for my recovery it is necessary to bring those things into the light.
A great power of Denise is in my opinion that she is able to find the real pain spot or underlying feelings of my problems. By working this out in intensive sessions I got the possibility to grow. Parts of this growth are for example that I connect with myself. I can live life without the need to fly in substances, food or sports. She discovered that I have an eating disorder and she gave me tools to live also with this disorder. The basic principle for recovery on every aspect of life is the love connection with self and others. Further she taught me for example how to be assertive, to have compassion for myself, let go of control and let go of my perfectionism.
Now I can face my fears instead of avoiding them. My connection with self and my self-worth increase every day. She taught me that I am good enough with all my imperfection. With Denise's help I escaped from this prison and I started to love myself. On this foundation I build up my life with the help of the 12 step program.
Rene, Nederlands
Hi my name is Michelle and I come from overseas.
I am also an alcoholic addict who suffers from bulimia too. I am also a truly blessed human being and it is only now that I have the ability to see that!
My journey, in a last cry for help after having reached my rock bottom ...... waking up in the morning wishing i had not.... I decided to get help from Denise...
Firstly she helped me see that to get well I needed to surrender to the disease. I put up my white flag and fully accept the fact help I needed with an open heart and mind .I was ready to listen and absorb every word that could possibly help in my recovery. I was and still am willing.
Secondly my reached out to my Higher power who was with me all the way and looking back I see His work in my life and am eternally grateful . Thirdly and very importantly was the people I was blessed with who helped guide me through.
The most important person in my journey who I will also be eternally grateful too is my therapist Denise. In her is found a refuge and the advice she gave me which came from her experience as well as of course research and study has and still does help me tremendously. She helped me deal with life on life's terms.
She was always ready and willing to listen and gave me words of wisdom that I will never forget.
She gave me great tools that I will use for the rest of my life and for that I thank her. She made me aware of things I could not see myself and offered me options on how to deal with my issues in a more productive and less self-destructive manner.
She inspired me and gave me a feeling of being truly understood and not judged.
She taught me how to challenge my thoughts, how to deal with people who have harmed me, taught me how to learn to love myself more in a healthy way. She helped me understand my disease and not feel bad about having it. On the contrary she helped me realise that because of this disease I have the gift of being able to work the programme and see life in ways that most people who are not addicts never get the opportunity to do.
These are some basic but vital tools for survival in the real world. Alcohol and drug free .With the ability to face feelings and emotions and can now honestly say I am a happy human being and life without a mind altering substance is much greater than I had ever imagined.
Yes it takes work and perseverance and there are hard times but with all I have learnt and with the right people in my life and my God to see me through and guide me it's not bad...... not bad at all !
I can confidently say that I am enjoying the benefits of hard work and embracing life with all its ups and downs ins and outs swings and roundabouts.
Life is good and I wish my journey and experience may help others in the future as it's in giving we receive.
God bless you all.
Thank you so much Denise. Peace out x

Are you ready to be the best version of you?
Contact me today and make the first
step towards changing your life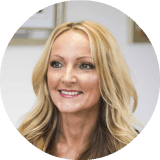 Sign up today to receive your well-being updates to help and support you gain balance emotionally, cognitively, physically and spiritually.