This right here is why I do what I do... the connection I have with my clients is priceless.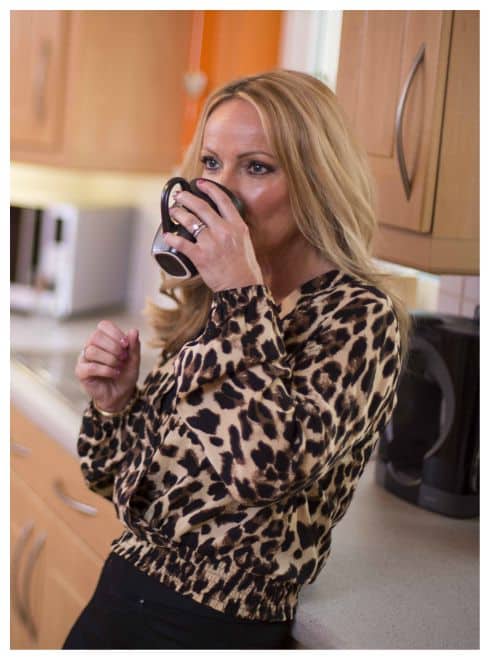 "After coming out a very violent/hostile relationship I was completely lost, confused and felt utterly worthless, felt like I no longer knew who I was and most definitely did not know my worth. That's when I made contact with Denise, who helped me turn my life around in just 4 sessions and actually feel my old self again and find a purpose which at one time I thought was impossible! The technics Denise has taught me help me with everyday life and will stay with me forever!"
Chloe
Thanks so much for all your help this year. Don't know where i would be without it.Youve made such a difference to my life as well as my kids and rest of my family around me.
I cannot put in words how thankful and appreciative I truly am.
Robert
I met Denise through a mutual friend who was a former work colleague of hers. Because of Covid-19 all our conversations took place online. From the very first video call I was happy to open up to her in a way I didn't think possible. Every session was conducted in a highly professional manner. I was at quite a low ebb at the time but gradually gained more confidence with each session, especially when Denise gave me the "weapons " to begin to conquer my crippling anxiety and low self esteem.As I have already said everything was conducted very professionally, but we had lots of laughs along the way, which helped me with my anxiety. I am now "flying solo" but I can always phone Denise any time in case I need her support in the future, which is very reassuring. I would recommend Denise to anyone without a moment's hesitation.
Cliff
I was struggling with my mental health due to a number of factors and wasn't in a good place. I was working from home and was really struggling , lost confidence in myself and didn't believe that anyone valued me in anyway. One morning I had a thought that I wasn't prepared for , luckily, I chose to fight this, and through a close friend I got in touch with Denise. I had made the first step in admitting I needed help. From our first conversation and our counselling sessions Denise has lifted me out of a very negative place, teaching me how to deal with my issues , how to look at things in a more positive manner etc. I owe Denise so much as her professionalism , commitment and her caring nature has lifted me out of a horrible place . I am now in a far better mental health position, i look at life in a positive way and enjoying life once again, yes I do have dips but Denise has given me the tools to deal with these. Please don't be afraid to seek help , take that first step and get help, I did and luckily for me I reached out for Denise, me and my family will always be grateful , thank you!
Keith
Denise helped me navigate my way through a particularly difficult period where I felt completely overwhelmed.  In just a few sessions she expertly pinpointed the key areas that I needed to address and deal with to allow me to manage my life more healthily and the various relationships in my work and personal life.
Stress, rejection, over-committing and feeling under pressure in many areas had begun to affect my emotional well-being and my mental health.  I was feeling an underlying sense of panic every day and didn't quite know where to turn.   I needed some support and advice to manage my life better when a friend recommended trying therapy/coaching with Denise.
Denise helped me see a simple way to change my thinking and how I approach various areas I was struggling to manage.  Denise is warm, open minded and really easy to talk to.  I instinctively felt at ease with her natural, intuitive manner from first time we talked.
Denise helped put a structure in place and I'm now following some simple strategies she suggested which have helped overcome the intense feelings of anxiety and panic I felt.
I now have a healthy sense of control back in my life and am feeling so much better about my coping mechanisms.
Denise has literally changed my way of thinking and it's given me more confidence to communicate my needs to those around me.
I feel calm and have a stronger sense of purpose.
I would totally recommend Denise to anyone struggling emotionally and needing some support and expert advice.   At a difficult time in my life it was such a relief to find this lovely lady!
Jo
Denise was referred to me by a friend who noticed I was really struggling with anxiety, at a time when I didn't know how to ask for help. In the next couple of weeks, Denise was able to quickly help me identify the root cause of how I was feeling, and explain the logical reasons.Growing up in a dysfunctional household with an alcoholic parent, I had never had the opportunity to understand my emotions or deal with them. This grew inside and began to seriously affect my adult life; leading to problems with anxiety, poor self-esteem and disordered eating. Denise taught me how to care for my inner child and take notice of my own emotions- something I had neglected to completely do.
I am now less reliant on others to pick me up when I am down, and I understand why I feel the way I do and how to change it. Speaking to Denise has allowed me to rewrite the narrative of my life and set me back on the path to happiness. I feel incredibly lucky to have been able to speak to somebody so compassionate and empathetic, I would not where I am today without her.
Suzy
I contacted Denise and after our first call I knew she was someone that could help me, from our first appointment I was immediately made to feel at ease, I could open up, say exactly how I felt and not have to worry about what I said or how I acted. Her compassion, warmth and understanding was clear from our first meeting, but I knew she also had the capacity to give me some tough love with some aspects of my life, which is what I needed to.
The journey hasn't been plain sailing, I hit rock bottom probably a month into our weekly meetings due to more stress being piled on me by a financial matter. This time however I had Denise there for me, helping me understand what was important, how I could tackle my dark thoughts and also speaking to my wife to help her understand where I was at.
It has now been almost 6 months and I feel like a very different person. I have learnt to tackle my thoughts and problems head on. I have stopped blaming myself for everything and learnt to enjoy my family like I have never really done for the past 2 years.
I still speak to Denise on a regular basis as she helps me to organise and handle situations that once I couldn't but also she is helping me on my next life goal, one that should make just as much difference as being here for my family.
Paul
The most important thing in life is the connection you make with others.
I was fortunate to have Denise as my therapist where she supported me for Alcohol Addiction and Trauma. Upon meeting Denise she immediately made me feel safe and secure which was very important for me and it was clear that the advice was coming from a place of extensive experience.
Denise is a Person Centric Therapist which means that she allows the patient to drive the subject matter of that particular session, dependant on what they are feeling or thinking at that time, a dynamic which I found to be highly effective. She put me in a place whereby I could feel completely comfortable in discussing previous and current events and emotional attachments in a safe environment. Denise has an innate ability in balancing genuine compassion and understanding for her patients whilst tactfully challenging any thought patterns and behaviours which have proved to be dysfunctional.
I would go so far as to say that no one has ever invested so much time or genuine care and compassion for me before. I always felt understood and I could trust her implicitly. Denise enabled me to not only deal with my past traumas and the emotional attachment I had to them but she also enabled me to feel and process my emotions which was a major part of my recovery.
I cannot underestimate how big a part she played in helping me become the person I was always meant to be and I can recommend her unequivocally.
Rob, Wales
Director
I met Denise at quite a critical moment in my life. I was desperate, sad, fearful, depressed and absolutely lost in life and in my addiction to alcohol and drugs.
I was convinced that I wasn't able to live a different life. Denise helped me through the process step by step. She woke me up out of this dark never-ending nightmare. She had an enormous impact on my life. She helped me through recovery, she made me a better person, to become more open, honest, willing to change, she helped me break my negative patterns, negative behaviour and negative thinking. She encouraged me to overcome my fears such as sharing personal pain, shame and guilt. She helped me to access parts of myself that I pushed away and wanted to forget, in order to understand where my fears and insecurities are coming from and how to change them.
She believed in me when I doubted every feeling and action I needed to make. It's a difficult process but Denise is a wonderful combination of knowledge, depth, professionalism wrapped up in a package of warmth, humanity, humour and grace. There are people who you come across at a certain point in your life. It's unbelievably special and rare to find someone like Denise who can help change the direction of your life. I am forever changed and forever grateful for having met Denise and for the growth she helped me to achieve. I cannot recommend her highly enough.
Vic, Amsterdam
Student
I contacted Denise after taking time off work due to work and personal stress which had severely incapacitated me. At that time I was unable to think clearly and Denise helped me to organise my thoughts with the questions that she brought to our meetings. She helped me to re-evaluate what was important to me and whether I was willing to make the sacrifices needed to achieve what I wished to do with my life.
She made me immediately feel comfortable, and made me realize the importance of honesty with not only myself, but with others as well. Really looking at all aspects of my life, and my goals, and figuring out together, how to get me closer to these goals. I highly recommend her if you are looking for some guidance, reassurance, and overall kick to start to better your life.
Scott, England
Director
Denise is involved as a therapist in the effort by my daughter to stop her addiction and in her recovery from the addiction. She is very important to my daughter. She looks to Denise for guidance and help. Denise is accompanying and teaching her on this road to recovery and to a better, healthy and more stable and rewarding life.
Thanks to Denise and of course her own dedication and their hard work together her future is a lot brighter. Denise is clear in her communication and is strict in what she asks and expects but she does this with enormous empathy and love. We as a family trust her and are very very grateful for her help and for the work she and my daughter are doing.
Corinne
I got in contact with Denise when my life was stuck. I was struggling at home, at work and with life. I could not see a light at the end of the tunnel. Denise simplified things and made everything seen so easy. She made me go back to basics with my life, my thoughts, and reminded me what was important to me in my life.
She has very quickly changed my life and given me a purpose again. She made me realise that all the answers are out there you just cannot see them sometimes and need help in them been pointed out.
Paul, Australia
Vice President
I am an alcoholic addict and I was in the early weeks of recovery when I contacted Denise for therapy, my obsession for alcohol had gone but I knew I needed to work on myself in order to maintain sobriety and live a happy life that was free from addiction. Denise helped me become the person I was always meant to be and helped me believe in myself again. I can honestly say that of all the professionals, doctors, psychiatrists etc. I have worked with throughout a 25 year period of addiction and depression, Denise made the biggest difference to my life.
I am now a happy, successful person who lives life to the full and I could not have achieved this way of life without the help and support from her. I am eternally grateful for everything she did for me and would recommend her therapy or help to anyone who had similar problems to me.
Laura, Scotland,
Business Owner, Director

Are you ready to be the best version of you?
Contact me today and make the first
step towards changing your life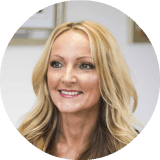 Visit me on Facebook for all the latest news and updates. Where you will find the latest help and support to gain balance emotionally, cognitively, physically and spiritually.