My clients come from all areas of the UK and overseas, I am personally based in Scotland after relocating from North East England. At present the majority of training, counselling and coaching is conducted over video link so it is easy, accessible and convenient for all my clients.
Of course, I offer face to face training and appointments when safe to do so.
I look forward to hearing from you !
We are aware of a current issue with the contact form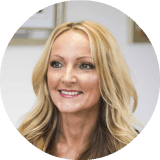 Visit me on Facebook for all the latest news and updates. Where you will find the latest help and support to gain balance emotionally, cognitively, physically and spiritually.